joeyeah_right
Well, here comes my seemingly yearly update *grins*
Although this is only really an update for the past week.
Anyway, last week i won an Ebay auction, and this is what i won: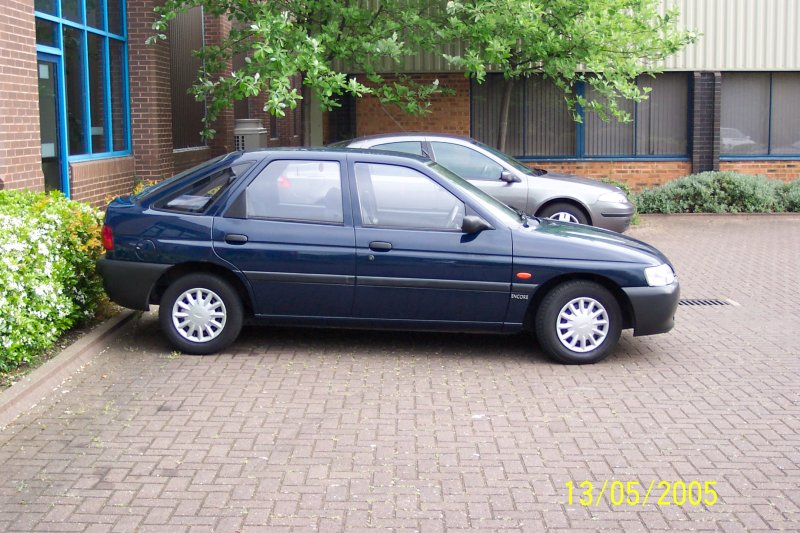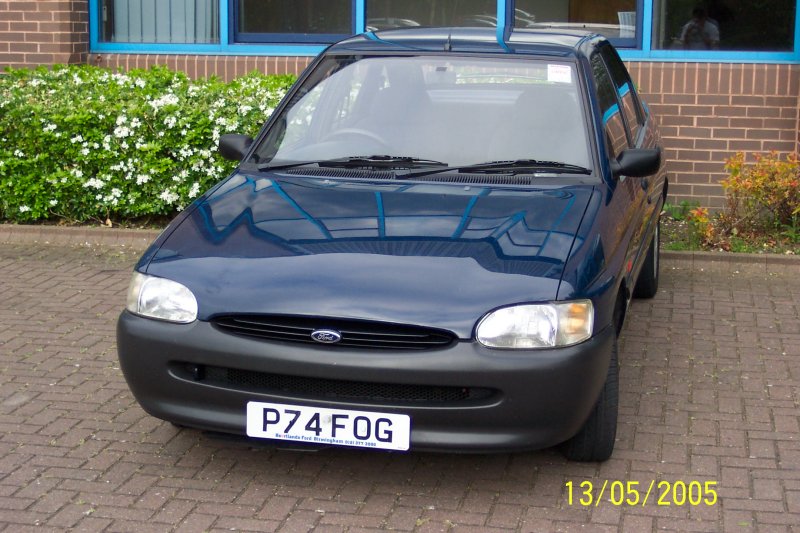 Yes, i won a car!! It cost me only £800, and now (after 2 years of being without a car or having even driven a car), i am once again on the road!
In other news, last saturday i went to London with my girlfriend Laura and my good friend Angie (who was the one who introduced me to Laura, and for which i am VERY grateful), and we went to the London MCM Expo in the Excel Centre, where Amber Benson was once again appearing to do a signing. Unfortunately this time there was a huge manga section in the expo, and also Leonard Nimoy was appearing (Spock from Star Trek), so as you can imagine, the queues were incredible, but after 2 hours we got in, but the place was completely packed. Angie went off to see Amber Benson's mother, as Angie has been selling some personalised merchandise on ebay for Amber's mother to raise funds for Amber's new film, in which Amber is once again writing, producing, directing and acting in (Amber always travels everywhere with her mother). Laura and i went about looking at the stalls as there were huge queues for signings and photoshoots (all of which cost money, and you had to get a ticket number as well), so we didn't do any of the autograph hunting. Instead we looked at all of the merchandise for sale, and watched a couple of the talks given by some of the actors who were at the event, including most of the main cast of Enterprise. Afterwards, towards the end of the day we searched for Angie, and she was chatting to Amber's Mother again, and i thought i would get close to the people queuing for Amber's autograph, and see if i could get a picture, but Amber spotted me, and recognising me from the last Expo (last November, and back then she remembered me from when i first met her at a signing in 2001), and she called out "Hey you! what are you doing here? How are you?" so i walked past the people queueing, and chatted to Amber for a few minutes, talking about how she was and how the new film was going, and then i asked her for a pic, if that was possible, and she asked if i wanted the pic to be the 2 of us, and of course i said yes, so i handed my camera to one of the event staff near Amber, and had this pic taken of myself and Amber Benson:
http://www.okonah.co.uk/joe-amber-smallpic.jpg
So that's the update - all in all, a good week, and now i have Thursday and Friday off work this week, as i have 2 days holiday carried over from last year that i couldn't take at the time, and am having them this week, and it is a welcome break from work :)
Hope everyone who reads this is well?
Byeeeeeeeeeeeeeeeeeeeeeeeeeeeeeeeeeee for now!
Joe